Support Fix A Bull WNY!
We'd love it if you would support one of our fundraisers!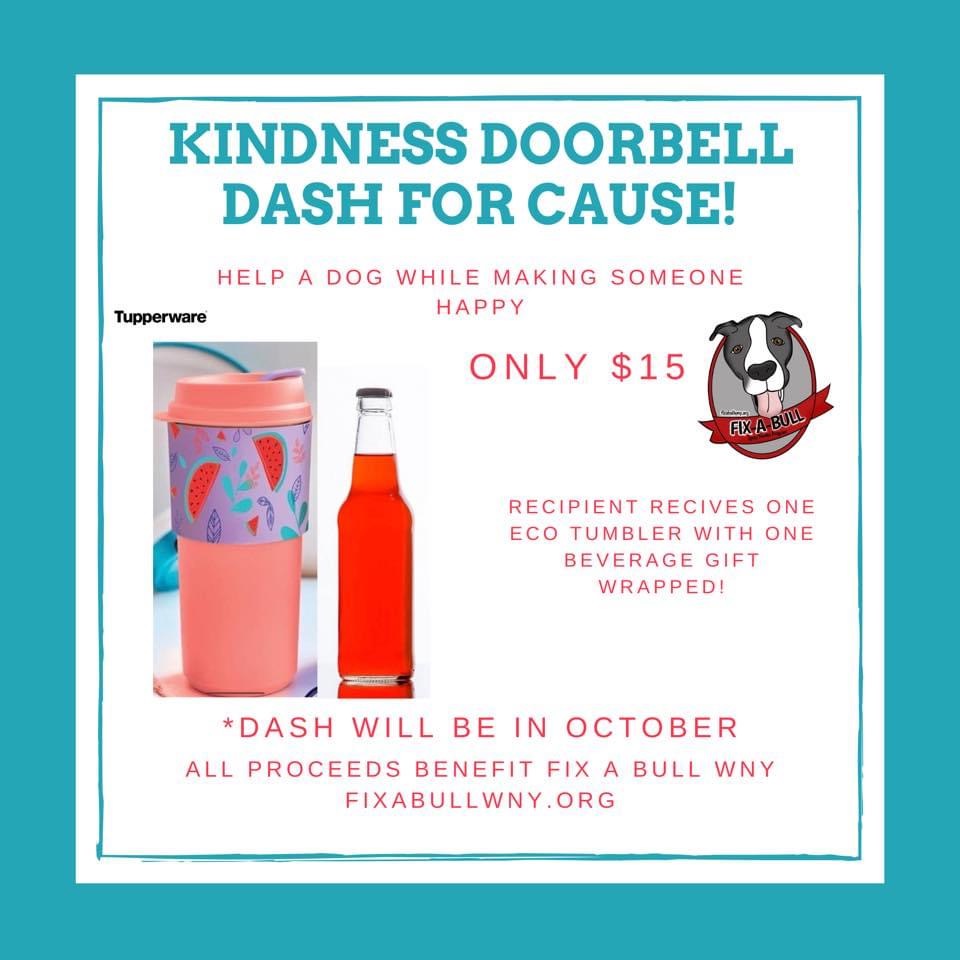 Do you know someone that deserves to be "Dashed"?
Fix A Bull WNY is raising funds to help spay/neuter more dogs and spread some kindness in the process!
They will receive one Tupperware Eco To-Go 16 oz Cup plus a beverage beautifully gift wrapped.
How it works:
Order as many sets as you like.
A volunteer will reach out to you for the choice of beverage.
You provide us names and addresses, or if you want to dash yourself, we will deliver the package to you.
A volunteer will deliver to your recipient's address.
Must be in Erie or Niagara County
This will most likely be early October, but we will notify you.
The style will be either pink or blue (randomly selected).
Let's spread kindness and have fun too!